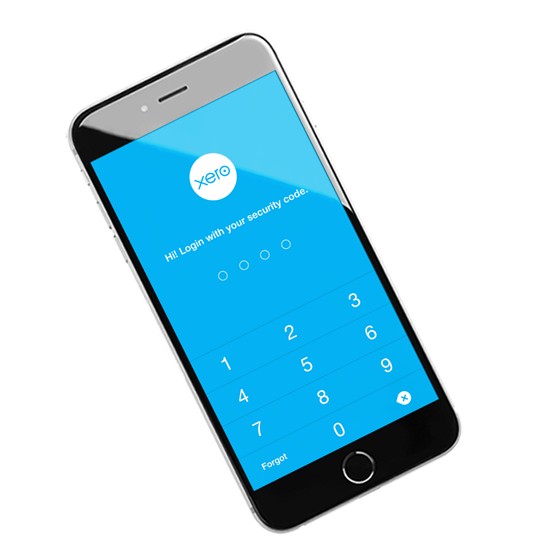 MEET YOUR NEW FINANCE ASSISTANT
Gloucestershire's first Xero Gold partner, SkyBridge Accounting would like to introduce you to a game changing new cloud based finance and accounting platform.
Combine our knowledge and expert guidance with the power of the cloud and watch your business fly…
GLOUCESTERSHIRE'S FIRST XERO GOLD PARTNER
SkyBridge Accounting demonstrates the thorough knowledge and service you would expect from an accountancy firm that has helped support and grow businesses for over 25 years. With an approachable, knowledgeable team of specialists SkyBridge Accounting works with a variety of businesses, from start-up ventures, family businesses and SMEs through to larger clients and beyond.
What sets us apart is the integration of sound, pragmatic and timely advice with game changing online solutions. We are proud to work with the Online Accountancy platform Xero, a system that we have wholeheartedly embraced and have introduced our clients to, with resounding success.
THE POWER OF CLOUD BASED ACCOUNTANCY
COMBINED WITH THE SKYBRIDGE'S EXPERT KNOWLEDGE
EXPERIENCED TEAM OF ADVISORS
Beyond the technical intricacies of accountancy, drawing on decades of experience working with clients, we understand the technological shift that today's business success is becoming reliant on. With our knowledge and understanding of cloud based services we can advise you on which of the add-ons, from the hundreds available, that could benefit your business.
WE FOLLOW OUR OWN EXAMPLE
One of the many reasons why we have become Gloucestershire's first Xero Gold Partner is our dedication to making the most of our systems, not only for clients but for ourselves. We wouldn't recommend or encourage the use of systems that we haven't seen great results from ourselves.
BOARDTALK™ - Strategic board meetings to help move your business forward
Every single one of the UK's most successful and profitable businesses hold regular board meetings to discuss strategy.
BUT… how often do you take time out of your busy schedule and use these meetings to really benefit your business?
We will put a date in the diary, prepare, and host any or all of your key meetings to help you make the very best use of your time to…
Drive your business on to greater success
Review all the key measure of your business success
Introduce techniques & processes used successfully by other businesses
Challenge preconceived ideas about how things are done in your industry
Identify new ideas & strategies
Ensure all ideas generated in meetings are turned into agreed Action Plans
Have opportunity to share & discuss challenges & debate new ideas
ACCOUNTS - Continued, dedicated advice to make things clear
WHAT WE DO
Keeping you compliant with Companies House and HMRC
Produce your accounts within 30 days of receiving your books and records
Produce your accounts within 3 months of your year end date
HOW YOU BENEFIT
Peace of mind that you are up to date with your filing requirements
Ability to make informed business decisions based on the latest numbers

We deal with:
Limited company accounts
Partnership accounts
Sole trader accounts
Quarterly or monthly management accounts are also offered giving you accurate financial information so that you can make timely decisions in your business.
TAX - Planning your tax affairs and efficiency
WHAT WE DO
Corporation tax – Ensuring the company is structured in the best way to minimise tax
Personal tax – Ensuring you receive your income in the most tax efficient way
Tax Planning – For sale of an asset, sale of the business, retirement
You will receive a full tax review of your personal and business affairs to ensure you only pay your fair share of tax and not a penny more.
HOW YOU BENEFIT
Tax affairs always up to date
Don't pay any more tax than you have to
OPTIONS STRATEGIES - Preparing your business for the future
WHAT WE DO
Improving quality of life for clients is one of our aims, whether it be financial or in other areas of your life. We can help you:
spend more time at play rather than at work
make tax-efficient savings and investments
plan for a comfortable retirement with estate and inheritance tax planning
get your business ready for sale or passing on to family
HOW YOU BENEFIT
Create the life/work balance that you want
Potentially minimise inheritance tax
Maximise the value of your business for when you are ready to sell
Create the future you want
It is never too early to consider the options for your future.
SUPPORT SERVICES - A variety of services to ease the burden of your business
WHAT WE DO
Bookkeeping – keeping everything up to date
VAT returns – making sure you file on time
Payroll – this is time critical but can be time consuming
Company secretarial duties – meeting legal requirements
Alternatively we can work with you to find solutions using your existing team in your business that will give you the support you need to drive your business forward.
HOW YOU BENEFIT
You will have more time to work ON your business rather than IN it Peace of mind that everything will be kept up to date and organised